Lisa
from
Shop N' Chomp
did this awesome tag on 10 beauty facts about yourself! So I "stole" this tag from her hehe =)
Anyways, here's my 10 beauty factoids - - -
1. From time to time, I get
ONE
BIG JUICY PIMPLE in the WORST place. Right now, it's smack dab on my left cheek (on my
face
:P). I only get it in horribly noticeable places, like on the tip of my nose, the middle of my forehead, between my eyebrows, or on/in my eyebrows. In addition to being huge and disgusting, it lasts forever. TMI?! And for the record,
no spot treatment has EVER worked for me more than once!!!

2. I am
addicted
to collecting lip balm/gloss. The dumb thing is though, that I tend to buy buy buy and then not use any of it -_-
3. I'm totaly with you Lisa, I suck at applying falsies! If I were better at it, I'd wear them every day!
↓ TOOK ME FOREVERRRR TO DO =(
4. I am a lover of Neutrogena, but only because a
select few
of their products have HG status!
5. I range between being a budget and brand buyer.
6. My skin is mineral spoiled. EDM has been my go-to for over 2 years.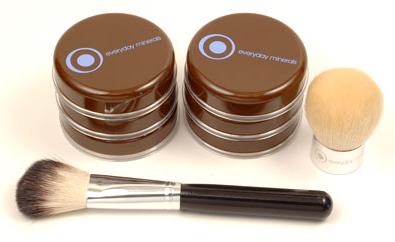 7. I own NO MAC! Yes, I am serious!
8. I love bright, funky nail polish. I almost
always
have my nails did =)
9. At nighttime, I
ALWAYS
take my "face" off, no matter what. Lol.
10.
This will come in my next post . . .
Has everybody done this tag already? I wanna know your beauty facts!!
---