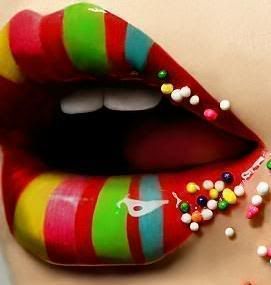 So incase I haven't mentioned it,
I'm a big lip-product freak
(mainly balm & gloss) even though I hardly wear anything on my lips, I have this OCD tendency to buy any and every lip product that catches my eye :S Anyone else like that? Lol.
I personally hate anything STICKY or tacky. I don't care how nice the color is or how good it smells, if it's sticky, it's a no-go. I don't buy anything with plumpers in it (my lips are full enough, hate it :( don't need any of that stuff lol). I like products with minimal, natural ingredients; but that offer buildable color, shine, and moisture.
I was curious on everyone elses views on lip products! So what's your take on lipgloss, lipstick, lipbalm, lip treatments, lip plumper, etc.?

What are your favorites? What makes a good/bad lip product in your opinion?
---